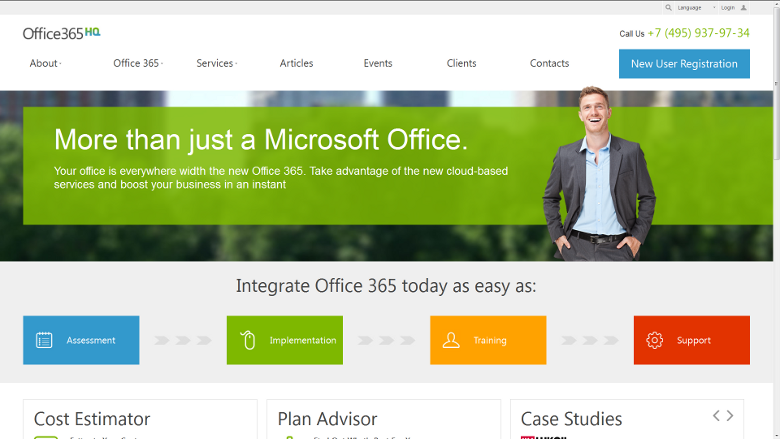 Project Description
The main goal of the site is to provide all the necessary information on the "cloud" services for a Microsoft business user conveniently. By saying "necessary information" we actually mean a lot of promotional materials, articles, case studies and descriptions of the services of the company. In addition, it is important to have an available private office for a user, and also service costing implementation and other necessary resources.
Project Details
Date:
January 2013
Tags:
Latest Works
Mark's is USA most knowledgeable team of Plumbing Parts with 30 years experience and more than 1 million products online.
Kramer Electronics Russia. Professional switching equipment for the AV market. Online catalog and B2B platform.
New website for one of the largest new and used automotive parts supply in Lithuania