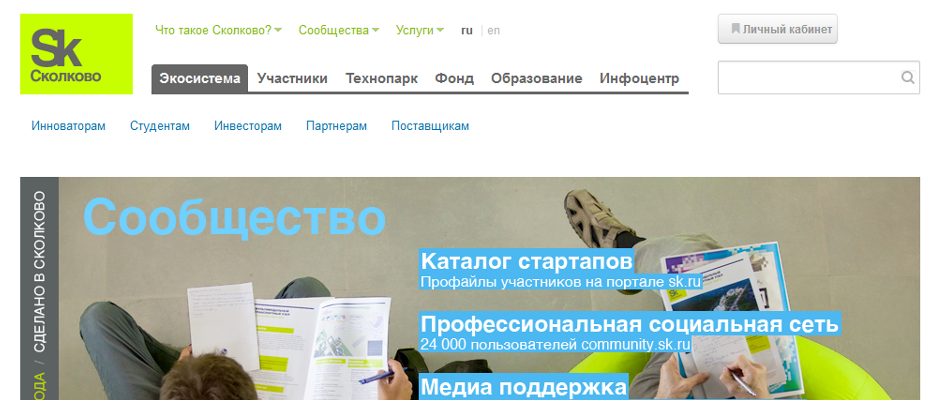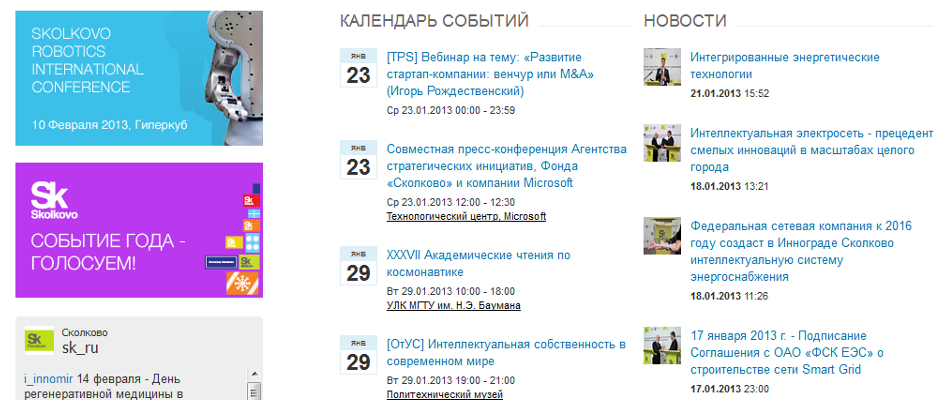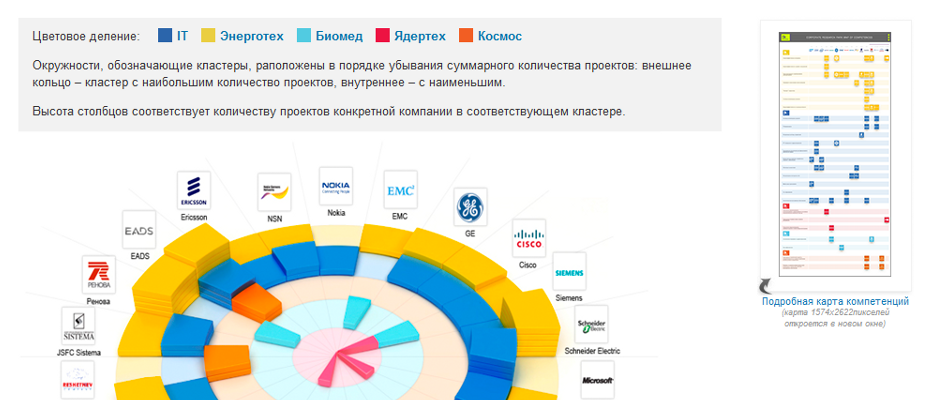 Project Description
Customer
Skolkovo fund is one of the most interesting and challenging projects in the field of innovation in Russia. Embraced by Russian President Dmitry Medvedev as an engine of hi-tech modernization, the village of Skolkovo is set to become Russia's version of Silicon Valley. Journalists write about it, it brought to the attention of the scientific community and the business. Skolkovo Development Fund is tasked with concentrating intellectual capital and encouraging the development of various technologies. The Board of Trustees of "Skolkovo" includes Dmitry Medvedev and Elvira Nabiullina, a fund run by a well-known businessman Viktor Vekselberg and former Intel chairman Craig Barrett. Of course, such an initiative required the matching and innovative technology for the Internet resource.
Challenge
Given the challenges faced by the Fund, the Customer came with the three key needs:
Interaction with users and communities, the tight integration of the resource with popular social networks and services.
Availability of the content management, online marketing and analytical tools.
Integration with already developed parts of the virtual Skolkovo.
Solution
The working group formed by the Skolkovo Foundation compared the more than a dozen existing platforms, including Drupal, Jive, Telligent Community, Open Text and Sitecore. The Fund chose a hybrid solution using Sitecore CMS and Telligent Community based on Microsoft .NET technologies. IT Partner has been selected as Contractor by the working group as Russia's first official Sitecore partner with required competencies and experience.

Our team integrated Sitecore platform with Telligent Community. In the process we reworked standard integration module: now contents of Telligent Community became available in Sitecore with improved display of different content types. Besides that we developed a general search engine based on Apache Solr, that supports categorization and content filtering, as well as the display of search results based on user rights. We implemented a Single sign-on authorization between all parts of the virtual Skolkovo: Sitecore, Telligent Community and old PHP-applications.
Great effort has been invested in the user experience and design of the resource. On the main page visitor's attention is focused on the key activities of the fund, the latest news and events. Investor's page was revised to update without a reloading a full page. In addition, we have improved the safety of Telligent Community by implementing a CAPTCHA module.
Results
As a result, the Skolkovo Development Fund achieved its goals with an effective, efficient and eye-catching resource - http://sk.ru. Our company took part in such a complex project and gained invaluable experience in the process. We were dealing with multiple contractors as parts of a project was implemented by EPAM Systems and Actis Wunderman. Skolkovo management team was also excited in project's results and informed us in an appropriate positive feedback letter below: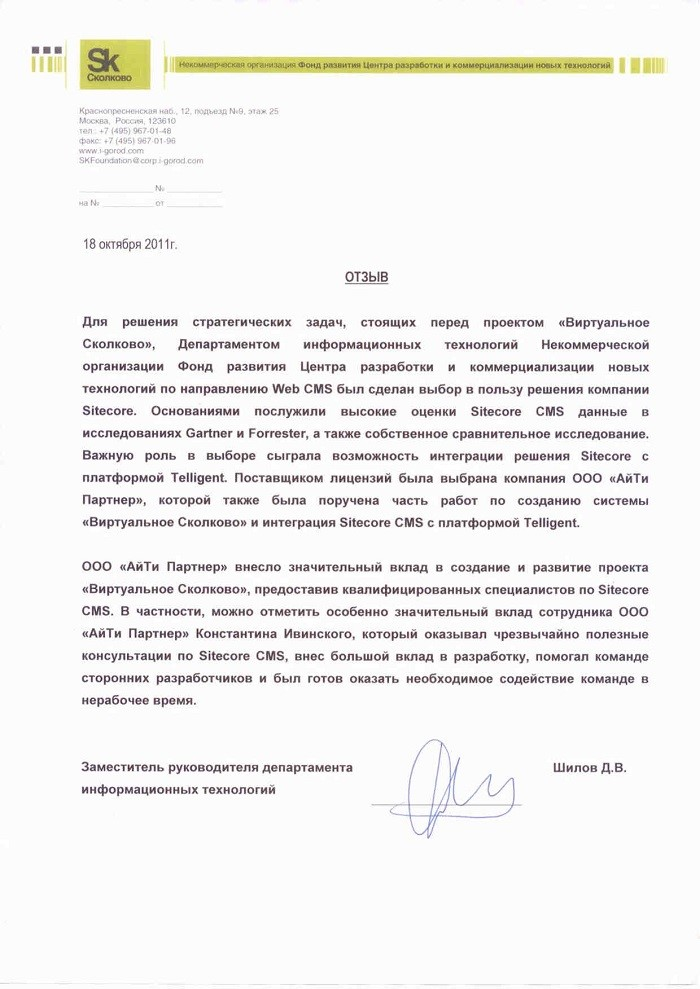 Project Details
Date:
December 2011
Latest Works
Mark's is USA most knowledgeable team of Plumbing Parts with 30 years experience and more than 1 million products online.
Kramer Electronics Russia. Professional switching equipment for the AV market. Online catalog and B2B platform.
New website for one of the largest new and used automotive parts supply in Lithuania